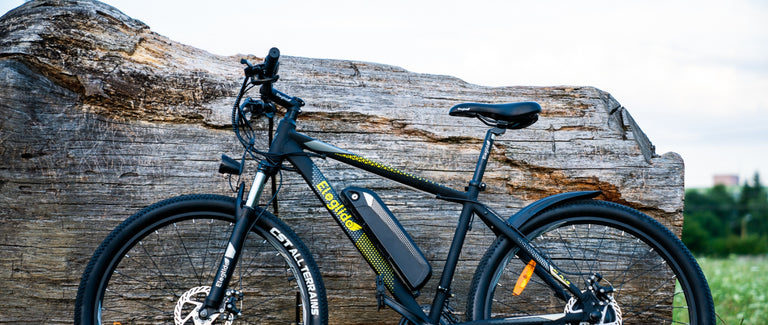 Eleglide M1 Plus: 100KM Pedal-Assist Provides You Easy Rides.
Are you looking for an electric bike that you can trust and rely on? Then you should take a look at Eleglide M1 Plus. You can't compare this bike to an ordinary electric bike that is available in the market. That's because this electric bike would offer some premium features, which can help you to get a perfect riding experience. Let's deep dive and review some of the most interesting features that come along with the bike.
Design of Eleglide M1 Plus
At a glance, Eleglide M1 Plus looks like a normal bicycle. However, it comes along with numerous advanced technologies, which will help you to use it as an electric bike. The construction of this bike is made with best-quality materials. In other words, you can find an aluminum alloy frame, which delivers a higher level of toughness along with excellent corrosion resistance. On top of that, the front fork of this bike is made out of carbon steel. It will deliver a comfortable riding experience to you, along with better shock absorption.
While you are about to purchase a bike, you will appreciate getting something that offers a lightweight design. That's where Eleglide M1 Plus can help you. On top of that, you can even call this as an efficient design. You will never come across any major issues while using this electric bike in day to day life.

It is important to take a look at the 27.5-inch wheel coming along with the bike as well. It can deliver a perfect riding experience while you are driving in different environmental conditions. In other words, you may use this electric bike for city rides as well as some off-road adventures.
Power and performance
Inside the Eleglide M1 Plus e-bike, you can discover a 250W motor. This motor is capable of catering to all energy requirements of the bike. These are high-speed brushless motors. Hence, you don't have to worry too much about the power output that you can get while riding the bike. The motor is paired with a 36V intelligent brushless controller as well. You can secure a top speed of 25km/h out of this bike.
The bike will deliver three different riding modes to you. Along with that, you can also receive five power levels. It is up to you to pick the best mode based on your driving conditions. Then you can get a smooth and comfortable riding experience out of the Eleglide M1 Plus. You will have the freedom to adjust the mode on the go. For example, you can switch to pedaling mode when you are using the e-bike for workouts. On the other hand, you can switch to the assist mode while you are traveling to work in the morning.
Eleglide M1 Plus e-bike is offering 21 speed gears as well. Along with that, the bike would offer both rear and front disc brakes. Hence, you will never find it as a challenging experience to ride this e-bike.
Battery power of Eleglide M1 Plus
The electric bike is powered by a 36V 12.5Ah lithium battery. The battery can cater to all energy requirements of the bike. On the other hand, you can receive a range of up to 100km with the bike. Hence, you can think about using this e-bike for a variety of purposes in your day to day life. You can easily remove the battery that comes along with this e-bike to recharge it.
If you are impressed by these features, you may go ahead and spend your money to buy the Eleglide M1 Plus e-bike.
---
1 comment
---
---