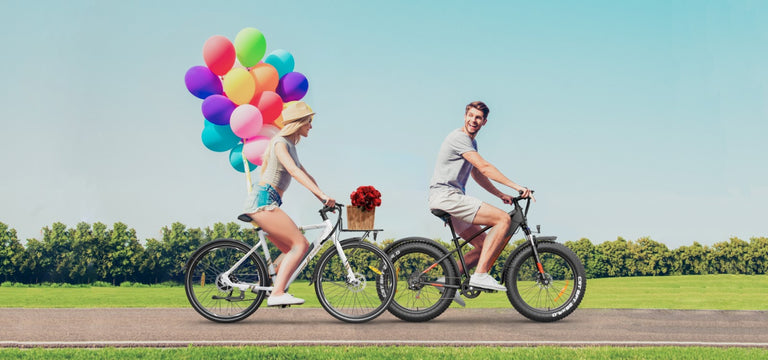 Have Romance with Your Valentine
It's Valentine's Day - the day to celebrate love and romance. It's also the day to get love birds closer to one another. What's more exciting than spending time with your beloved and doing something romantic together on Valentine's Day? Here are some lovely ideas for Valentine's Day plans.
Take a Ride
Having a bike ride with your beloved can be romantic and exciting. You can not only feel the joy of riding, but also focus more on the roadside scenery throughout the ride without getting tired from riding, while you might miss a lot on the road in a car and feel tired on a regular bike.
Plan a Romantic Picnic
If it is sunny and warm on Valentine's Day, find a secluded spot with a nice view for a romantic picnic. It is sweet to show your love by making some delicious food in lovely shapes just for him/her. Enjoy the yummy food and beautiful scenery with your loved one, and your romance can be felt without words. Getting there on e-bikes is even more romantic as you can enjoy the attractive roadside scenery together.
Explore the City
It'll be interesting to explore the city with your valentine. There must be something new that you've never found in your busy and scheduled daily life. Ride your e-bike slowly and explore some new places in the city. You'll have a good chance to share what you've found with your lover and picture it. The journey of discovery will be a wonderful memory for both of you.
To celebrate Valentine's Day, we're giving away an e-bike - Tankroll. Join us and win this loving gift for yourself or your loved one.
---