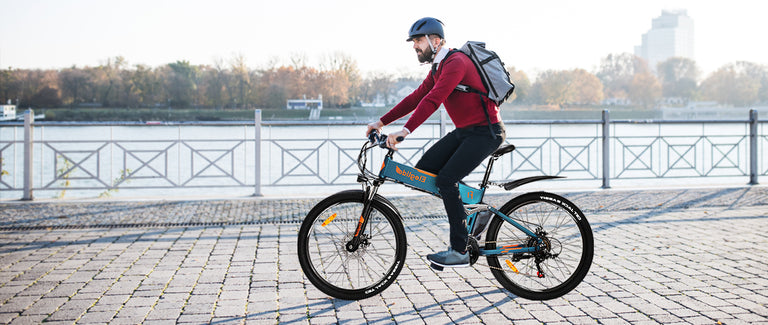 How to Ride Safely with Eleglide E-bike
Eleglide M1 Plus is among the best e-bikes that you can buy as of now. Upon purchasing this e-bike, you should have a strong understanding on how to ride it safely. Then you will be able to get the maximum experience offered out of Eleglide M1 Plus, without having to compromise your safety. Here are some useful tips that you can keep in mind to ride the Eleglide M1 Plus e-bike safely.
Wear a helmet at all times
You should not get into the Eleglide e-bike without wearing a helmet. It is one of the most important safety equipment that you should wear at the time of riding your bike. The helmet you wear will not just protect your brain but can also save your life during accidents. Not all helmets out there can help you to get the desired level of protection. This is why you should be careful to get a properly fitting helmet.
Once you purchase the Eleglide e-bike, you will be able to adjust it to match according to your needs. You should make sure that you are doing all those adjustments to get the bike to fit as per your needs. For example, you should ensure that there is a gap of around two inches in between you and the top bar of the bike. The seat of your bike should be properly leveled as well. On the other hand, you should make sure that the height of the seat is properly adjusted, so that you can touch the ground while bending your knee slightly. Handle of the Eleglide e-bike should be in the same level as the seat.
Before you go on the ride, you must take a look at the tires of the bike and inflate them properly. This will help you to get a smooth and comfortable ride. On the other hand, correct tire pressure will even assist you to get the best range out of your Eleglide e-bike as well.
Have complete control over the bike
The Eleglide e-bike can make your life easy at the time of riding it. No matter what, you need to make sure that you are having complete control over the bike. Then you will be able to ensure your protection against accidents that can take place. You should have at least one of your hands on the handlebar at the time of driving. On top of that, you should be in a position to hit brakes at any given time.
Make sure that you are seen
Most road accidents happen when the other drivers don't see cyclists riding their bikes on the road. This is why all the people who purchase Eleglide e-bikes should ensure that they are properly seen on the road. You should keep this in mind during the daytime as well as the nighttime. Make sure that you always wear bright colors with fluorescent or neon stripes. Then you can ensure that you are properly seen while riding the bike.
Keep your eyes on the hazards
As you continue to ride the Eleglide e-bike, you will come across numerous hazards. It is important for you to keep your eyes on those hazards at the time of riding the bike. Some of the most common examples for hazards that you will come across on the road include puddles, gravel, broken glass, dogs, and leaves. If you keep your eyes open, you can effectively avoid those hazards and ride the bike.
Now you have a clear understanding on how to ride the Eleglide e-bike safely. Make sure that you keep all these tips in mind.
---