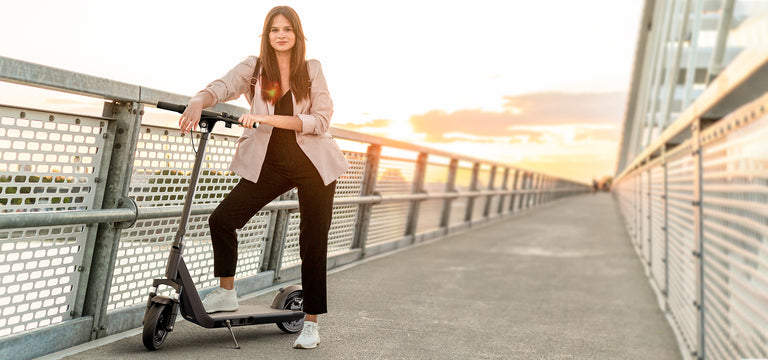 How to Control Your Coozy Via the App
To achieve more functions, Eleglide has made an improvement in the control of Coozy. Eleglide Coozy can be controlled via the smart app - Green Drive.
Download
To download the app, you can scan the QR code below with your Apple/Android device. If the QR code doesn't work, visit the Apple or Google Play App Store and search "Green Drive" to find the app and download it.
Connection
First, turn on the display of your Coozy. Second, enable Bluetooth on your device. Third, start up the app and press + to add your scooter to the app. Once connected, it'll enter a page where you'll find real-time information about your scooter and a variety of functions.
App Functions
The app allows you to read various information including speed, odometer, trip distance, battery level and temperature. In addition, the following functions can be activated via the app.
Turn the light on/off.
Shift among 3 speed modes.
Find your scooter. When you enable the finding function, your scooter will be ringing all the time till you find it and turn off the finding function.
Turn on/off the sport mode.
Change the speed unit.
Lock your scooter. When you activate the locking function, your scooter will be ringing all the time if someone moves it.
Switch to the cruise mode.
Enable/disable zero start. When you enable the zero start mode, the scooter can be started and accelerated instantly by holding the throttle control while it stands still. When you disable the zero start mode, you'll need to push the scooter forward to start it up. Once it begins to run, you can keep it moving forward by controlling the accelerator. 
Update the firmware.
---
2 comments
---
---