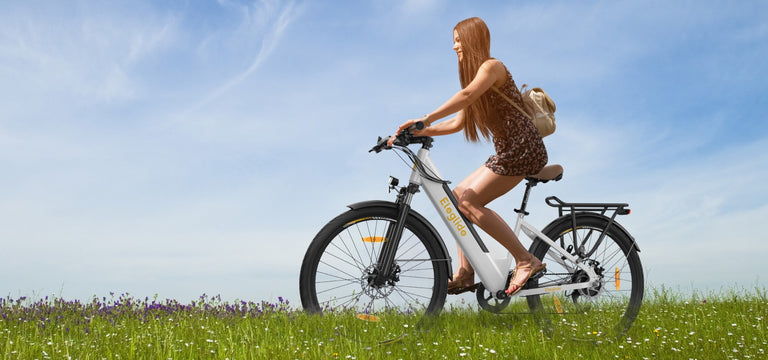 Ride to a Greener Tomorrow
As we approach March 25th, the world gears up for the annual Earth Hour campaign. With sustainability in mind, Eleglide has announced its theme for 2023's Earth Hour - Ride to a Greener Tomorrow! At Eleglide, we believe in doing our part to protect the environment and encourage sustainable practices.
Why is Earth Hour significant?
Earth Hour is an annual campaign that began in 2007. It is a global initiative that encourages individuals, communities, and businesses to turn off non-essential lights for one hour to raise awareness about climate change and energy conservation. The event is observed on the last Saturday of March every year, and has become one of the largest environmental movements in the world.
Earth Hour is a timely reminder for all of us to get involved in protecting the planet not, only by switching off non-essential lights, but also by more tangible actions, such as planting trees and shifting to a low-emission transportation.
What has Eleglide done for promoting green riding?
At Eleglide, we are passionate about building a better future through green transport. Our electric bicycles are designed to reduce carbon emissions and help promote eco-friendly riding.
Referring to the information offered by the Environmental Protection Agency (EPA), a typical passenger vehicle emits about 4.6 metric tons of CO2 per year. Every gallon of gasoline burnt creates about 8,887 grams of CO2.[1] The carbon emission from these gasoline-burning vehicles is an enormous problem to the environment. However, our e-bikes feature high energy efficiency, eliminating this burden of carbon emission entirely with no greenhouse gas pollution. Anyone using an Eleglide's product saves another 4.6 metric tons of carbon dioxide each year.
To further reduce our carbon footprint, we use eco-friendly materials and sustainable manufacturing practices to produce our bikes. By equipping e-bikes with rechargeable batteries, efficient motors, energy-saving materials like LED lights, and other cutting-edge features, Eleglide is revolutionizing the electric bike market with zero carbon emission! What's more, we're not only reducing carbon emissions but also helping to conserve precious petroleum resources — a major source of global conflict for years.
At Eleglide, we believe that e-bikes are the answer to a more sustainable, eco-friendly future of transportation. Our team is wholly devoted to helping people make the shift to a greener way of life, so our electric bikes are designed with both comfort and style in mind. Not only are they equipped with powerful motors, long-lasting batteries, and intuitive controls, making them incredibly easy to ride and maintain, but they are also cost-effective and accessible for all, helping everyone support a more carbon-neutral lifestyle.
As we count down to Earth Hour, we encourage everyone to join us in green riding. Whether you choose to ride an e-bike, traditional bike, or walk, every effort counts towards reducing carbon emissions and protecting the environment. Let's work together to make Earth Hour 2023 a resounding success and show the world that sustainable practices are the way ahead. Hop on and let's ride to a greener tomorrow!
[1] EPA, (2018). Greenhouse Gas Emissions from a Typical Passenger Vehicle. [online] Available at: https://www.epa.gov/greenvehicles/greenhouse-gas-emissions-typical-passenger-vehicle [Accessed 21 Mar. 2023].
---