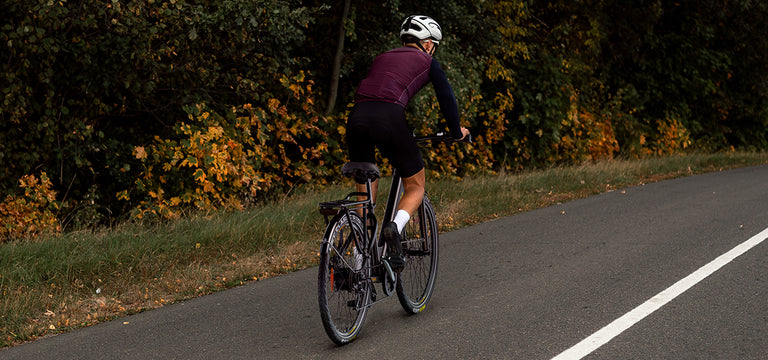 As electric bikes are getting more and more popular, we get more inquiries about e-bikes. Here are the top 10 questions that we are asked most often.
What is an Electric Bike and How Does It Work?
bikes can work just like regular bikes. You can pedal an e-bike like a non-electric bike. Where it mainly differs from a regular bike is that it has an electric motor and a battery which provide power for riders and help them ride farther and faster.
There are 3 basic types of e-bikes, including throttle-driven bikes, Pedelecs and S-Pedelecs.
With a throttle-driven bike, you can get power directly from the motor by activating the throttle without pedaling .
The Pedelec (from pedal electric cycle) is a type of electric bicycle where the rider's pedaling is assisted by an electric motor with a max assistance of up to 20 mph (32 km/h).
The S-Pedelec is similar to the Pedelec which assists the rider's pedaling in the same way. But the power assist works up to 28 mph (45 km/h).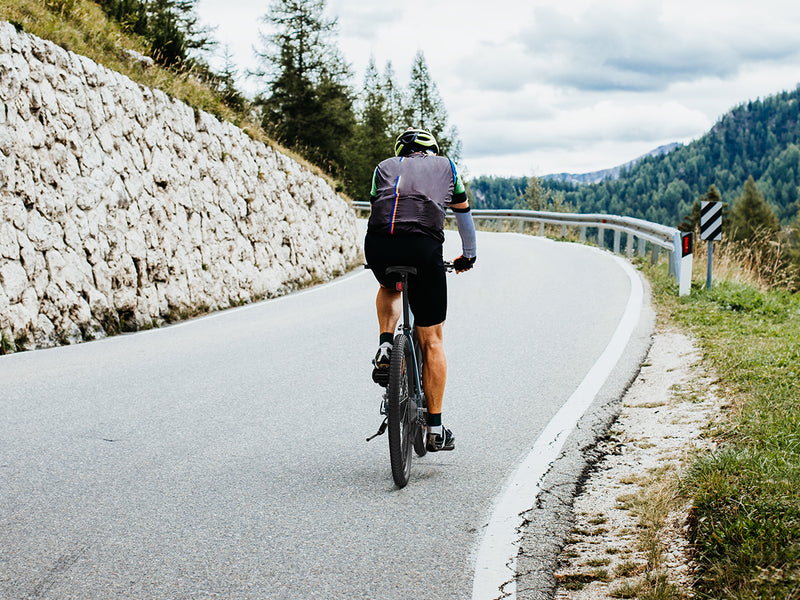 How Far Can I Goon an E-bike?
The range depends largely on battery capacity. The larger the battery capacity is, the farther the e-bike can go in assist mode. Eleglide's e-bikes are all capable of a long run. In assist mode, the Eleglide Citycrosser can run for up to 75 km on a full charge; the Tankroll up to 70 km; the M1 up to 65 km, and the M1 Plus, T1 and T1 Step-Thru up to 100 km.
There are a few things that can also make a difference in range, such as the temperature and the rider's weight. The maximum range of each Eleglide's bike is achieved with a load of 75kg, at a constant speed of 15km/h on flat roads without strong wind at 26℃.
How Fast is an Electric Bike?
The assisted speed of an e-bike is limited to 15.5 mph (25 km/h) based on EU and UK regulations. Although the motor will cut out at 15.5 mph, you can still pedal faster than it. But it will require more of your effort as the e-bike stops providing power to assist you.
Do You Have to Pedal an Electric Bike?
You'll need to pedal to get electrical assistance while riding a pedal-assisted e-bike. But if your bike features a throttle, you can ride without pedaling as long as your throttle-assisted e-bike is legal in the local region.
Do I Have to Wear a Helmet?
Wearing a helmet on an e-bike is mandatory in some states. But whether wearing a helmet is compulsory while riding an e-bike, it is never wrong to ride more safely. A qualified helmet provides better protection for your brain - the most important organ in the human body.
Can You Ride E-bikes in the Rain?
Most e-bikes are water-resistant but not waterproof. Moisture can damage the electric components of your bike. Thus, it is not recommended riding e-bikes in the rain or in bad weather.
How Much Does an Electric Bike Weigh?
Different types of electric bicycles have different weights. Electric road bikes and folding bikes are basically lighter than other types, while fat bikes are usually heavier. The current Eleglide's e-bike models weigh between 21 and 26 kg, except the fat bike - Tankroll.
Do I Need a License to Ride an E-bike?
In accordance with EU legislation, licenses are not required for riding e-bikes with a speed limit of 25 km/h and a motor output of less than 250W. In the UK, there is also no need to get a license to ride a UK legal e-bike.
How Should I Store My E-bike?
Do not expose your e-bike to direct sunlight or rain for an extended period of time and avoid storing it at a high temperature. It's better to store the bike in a dry and safe place at a temperature of 0°C-25°C.
Avoid moisture as it can corrode the internal components of the battery and cause leakage, overheating or rupture. 
Avoid corrosive gas to avoid chemical corrosion and damage to the electrical parts and painted surfaces, which may lead to operational failure and accidents.
Don't store it in an explosive or flammable environment or near flammable liquids.
Do Electric Bikes Need Any Special Maintenance?
Cleaning your e-bike properly and regularly will keep it working smoothly as muck accumulation can decrease its performance.
Use a soft and wet cloth to wipe the mainframe clean. Dirt that is hard to remove can be scrubbed with a toothbrush and toothpaste, then cleaned with a soft and damp cloth. Do not clean your e-bike with alcohol, gasoline, acetone, or other corrosive/volatile solvents. These substances may damage the appearance and internal structure of the bike. Do not soak the bike or wash it with a pressure washer or hose.
---
2 comments
---
---