Eleglide provides e-scooters, coozy for your daily commute. Designed to be lightweight and portable, making them easy to ride and store.
Your eco-friendly travel partner
With our eleglide e-scooter, you will have an easy way to work or travel anywhere with zero emissions. Have an eco-friendly fun journey with Eleglide.
Intelligent controlling device
With a smart APP control and intelligent LED display, you can activate various functions through the smart app and check signal, distance, battery level, and temperature warning directly. Easy storage and carriage Our e-scooters are designed with a double-lock folding mechanism, easy to carry and store. Take you everywhere.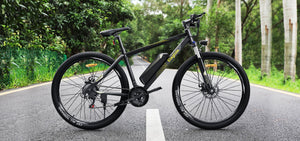 Finding the Perfect E-bike